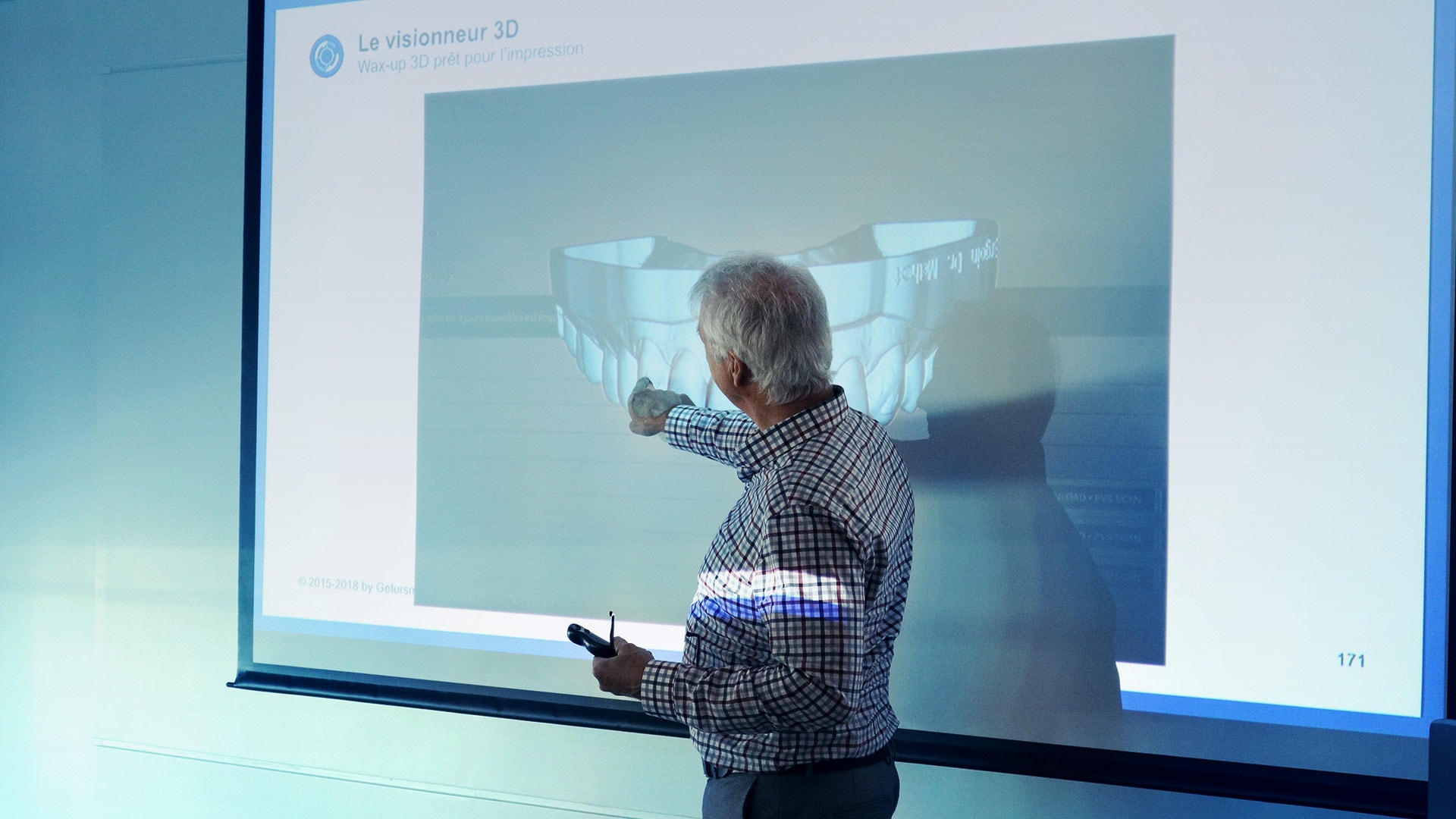 Learn how to deliver a new smile in CADCAM, with a case of 8 veneers to a patient who has accepted a 2D mock-up of his future smile. Complete duplication of the design of each tooth in your milling device. You will learn processes ready to integrate into your daily practice. The materials and ceramic characterization technique will be demonstrated in order to achieve the desired results.

With this process there is no need to try 3D mock-ups to get patient approval.

You will get the patient's YES with the 2D mock-up before even taking their mouth scans or impressions.
Demonstration of the whole concept, starting from a simple facial photo and panoramic X-ray to 2D mock-up and final restorations in CADCAM.
Learning objectives:
Soft tissue management
The minimalist approach of ceramic veneers
The selection of CADCAM material
The choice of cementation materials
CADCAM veneers preparation
Digital impression vs PVS; advantages and disadvantages
The choice of hue
The management of the bite
Function and occlusion
Practical exercise in aesthetic case management
Practical exercise in ceramics coloration and polishing on dentoform

This 2-day training is for dentists, specialists and denturists and dental assistants. 17 hours of CE credit
$ 1995 / dentist
$ 695 / auxiliary
A conference hosted by Dr Méthot